Our Team

Dave Keeler, Restaurant Operator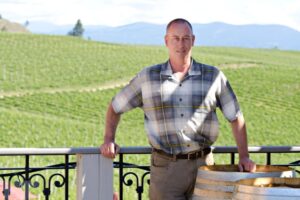 Dave Keeler is a seasoned restauranteur who began his restaurant management career over 20 years ago with The Spectra Group of Restaurants in Vancouver BC.
A veteran of restaurant startups, Dave developed and opened 10 restaurant concepts over the past 15 years located in Vancouver, the Okanagan Valley and London England. Highlights of this include opening the first Romano,s Macaroni Grill outside of the US in conjunction with Brinker International, working with Paramount Pictures to create the concept for the Cheers Restaurant and Bar located on Regent Street in London England, and opening both the Quails Gate Old Vines Patio Restaurant and most recently Bonfire Restaurant & Bar in the Okanagan Valley.
With 30 years of experience in the hospitality industry Dave has developed a unique skill set and refined knowledge of the intricacies of exceptional service. His foundation in the industry was built through experience working in service and management positions at the following fine establishments:
Cristal Restaurant, Mandarin Oriental Hotel, Vancouver, BC, Canada
Bishops Restaurant, Vancouver BC, Canada
The Coral Beach & Tennis Club, Bermuda
The Spectra Group of Great Restaurants, Vancouver, BC, Canada
Hy's Steakhouse, Whistler BC, Canada
In 2006 Dave started Vintage Hospitality Management Limited, a restaurant development and management company of which he is currently the Managing Director. 
Simon Bouchard, Restaurant Chef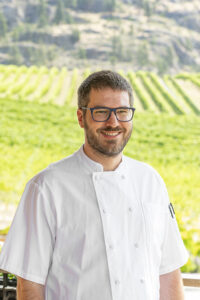 Ricki-Lee Podolecki, Restaurant Manager
After completing her WSET 2, Ricki moved to the beautiful Okanagan to gain more knowledge and experience in the wine country valley itself, working in prestigious locations such as Mission Hill Estate Winery, Quails Gate, and CheckMate Winery. Learning from the best, she now holds her WSET 3 with Distinction and is around the corner from completing her WSET diploma. 
After 11 years in the restaurant and hospitality industry, Ricki is now the Restaurant Manager at our Sonora Room Restaurant. She is looking forward to leading in the hospitality industry and continuing to learn and grow from all experiences. In her free time, Ricki is one of Winnipeg's featured artists, and she enjoys painting, as well as spending time with her loving husband and their cats.