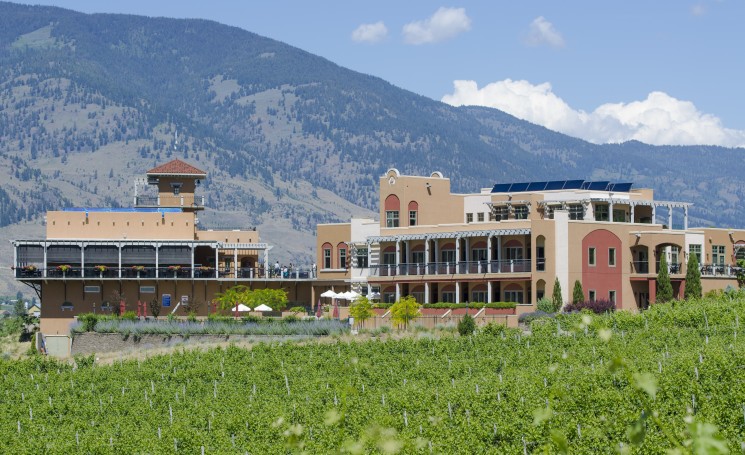 Employment

---
---
2016 Vineyard Work
At Burrowing Owl we believe that wine is made first, and foremost, in the vineyard.  
We are seeking ambitious, dedicated and motivated people to work in our vineyards. Do you like to work in the great outdoors?  Do you have a passion for farms and farming?  Can you work efficiently, without direction, to execute tasks?  Do you strive for premium outcomes, and are you extremely caring about the work you do?  We hire for a variety of seasonal positions each year including tractor operators and field workers.  Send us your resume, include a cover letter, explain your skills and your interests, and we will evaluate your application for a position on the 2016 Burrowing Owl vineyard team.  
Currently seeking: Vineyard Pruners
Send resume to: employment@burrowingowlwine.ca

---
Sonora Room Restaurant
Now taking resumes for 2016.
We will be seeking ambitious, dedicated and motivated individuals for our culinary team. We offer competitive wages, scheduled reviews, and gratuity incentive.
Positions include:
Front of House – Supervisors, Servers & Support
We will be recruiting for seasonal service positions in the front of house. Previous experience in a fine dining environment is an asset. A positive attitude and the ability to work well in a team environment is essential. Positions will run from May through to October.
Please forward resumes to:

Kitchen – Chef de Partie, Line Cooks, Prep Cooks
Wages and positions: Dependent on relevant experience and education.
Please forward resumes to:

---
The Wine Shop & Guest House
We are looking for customer service oriented individuals to join our team of Hospitality Staff for the busy season. Employment may be either full or part time. Burrowing Owl offers competitive hospitality wages, and offers room for advancement for employees who embrace our corporate values and purpose, and demonstrate 1) a commitment to ongoing learning and education in the Wine Industry, 2) exceptional customer service skills, 3) a strong work ethic, 4) outstanding performance in their area of employment, and 5) team work.
Positions Include:
Receptionist/Concierge (one position) – Starting part time in February
Receptionist/Concierge required for the front desk of our Guest House & Administration office. This position requires calm nerves and a pleasant demeanor at a very busy front desk that services both Guest House guests, and our administration office.  Computer and telephone skills are essential along with proven organizational abilities, excellent oral and writing skills.  Weekend and evening shift work will be required.  Please drop a resume at Burrowing Owl Estate Winery, Black Sage Road, Oliver or email
Housekeepers – Starting part time in February
Housekeepers required for our high end boutique Guest House starting mid-February.  The successful applicants will have a strong attention to detail, thrive in a team environment and be able to complete  tasks with little supervision. Excellent work is often recognized by customer gratuities, however, this is not guaranteed.
Please drop a resume at Burrowing Owl Estate Winery, Black Sage Road, Oliver or email 
Wine Shop Staff – Starting part time in March/early April
Wine lovers unite! This is the ideal position for candidates with a passion for wine, proven sales ability, an interest in sharing our beautiful region with visitors, and a love of working with a dynamic team of like-minded people. This is a physical role that involves standing for long periods of time, and lifting/carrying up 40 pounds (i.e. a case of wine). Employment tends to run 3 – 5 shifts per week, weekends can be expected. Training commences in March/early April and hours ramp up after that time. Wages run from $14 – $17 per hour, depending on level of wine education (WSET, Sommelier and other college or university programs). 
Interested candidates please send resumes to 
Additional employment contact details:
Tel:  1-250-498-0620   Fax:  1-250-498-0621   Email:  employment@burrowingowlwine.ca
Mail: 
Employment
500 Burrowing Owl Place
Oliver, BC, V0H 1T1