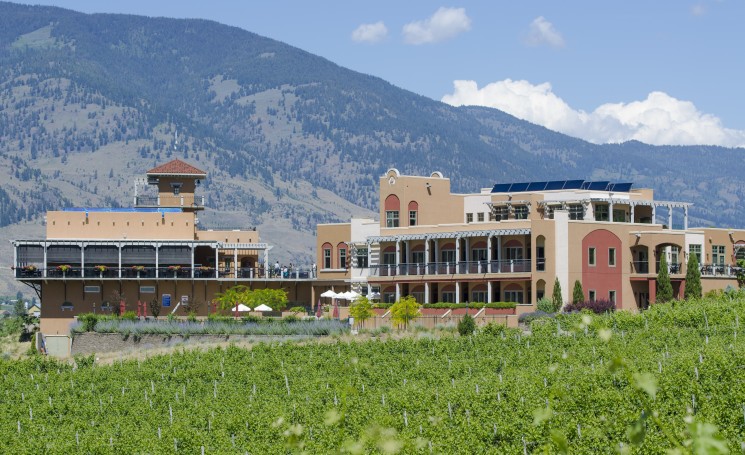 Employment

2015 Wine Shop – Retail Associates
As a Retail Associate, you will be an ambassador for Burrowing Owl Estate Winery. Your position will include providing guests with exceptional customer service, imparting your knowledge of Burrowing Owl Estate Winery wines through conversation, customer tastings and sales. Enhancing the guest experience while providing information about our Sonora Room restaurant, The Guest House, local destinations and attractions, and the continued financial support of the Burrowing Owl Conservation Fund will also be an important part of this role.
Start date: May 01, 2015 – End of September (Seasonal/Part Time)
Position Requirements:
- WSET or ISG designation or great wine knowledge a definite asset
- Minimum 1 year of experience in a hospitality or retail environment
- Strong computer skills
- Open and flexible schedule for the duration of the season
- Must be able to meet the physical requirements of the position including repetitive lifting of 40 lbs, being able to stand for extended periods of time, as well as navigate stairs
- Current Serving It Right certification
- Must be of legal age to serve alcohol in B.C. 
Qualities:
Burrowing Owl Estate Winery is committed to the highest standards of excellence and to attracting top-caliber talent. We are looking for service team applicants who have:
A genuinely warm presence, a friendly and sincere nature, are internally proud and outwardly gracious and humble.
Enthusiasm and passion for providing a world-class experience
A team-oriented attitude and a proven ability to work collaboratively in a high-performance, fast-paced team environment
Commitment to self-development and continuous learning
Interested applicants should email your resume directly to
---
Cellar & Vineyard Harvest Hands
Now taking resume's for 2015.
We are now seeking ambitious, dedicated and motivated people to work in our cellar for the 2015 harvest. Please submit resume.
We are now taking application for grape picking. Please include prior grape picking experience.
Please submit your resume to 
---
 Sonora Room Restaurant
Now taking resume's for 2015.
We will be seeking ambitious, dedicated and motivated individuals for our culinary team. We offer competitive wages, scheduled reviews, and gratuity incentive.
Positions include:
Front of House – Supervisors, Servers & Support
We will be recruiting for seasonal service positions in the front of house. Previous experience in a casual fine dining environment is an asset. A positive attitude and the ability to work well in a team environment is essential. Positions will run from May through to October.
Please forward resumes to:

Kitchen
Chef de Partie, Line Cooks, Prep Cooks.
Wages and positions: Dependent on relevant experience and education.
Please forward resumes to:

---
Additional employment contact details:
Tel:  1-250-498-0620   Fax:  1-250-498-0621   Email:  employment@burrowingowlwine.ca
Mail: 
Employment
500 Burrowing Owl Place
Oliver, BC, V0H 1T1